£4.5M raised: what investors are saying about Clim8
23 December 2020 Inside Clim8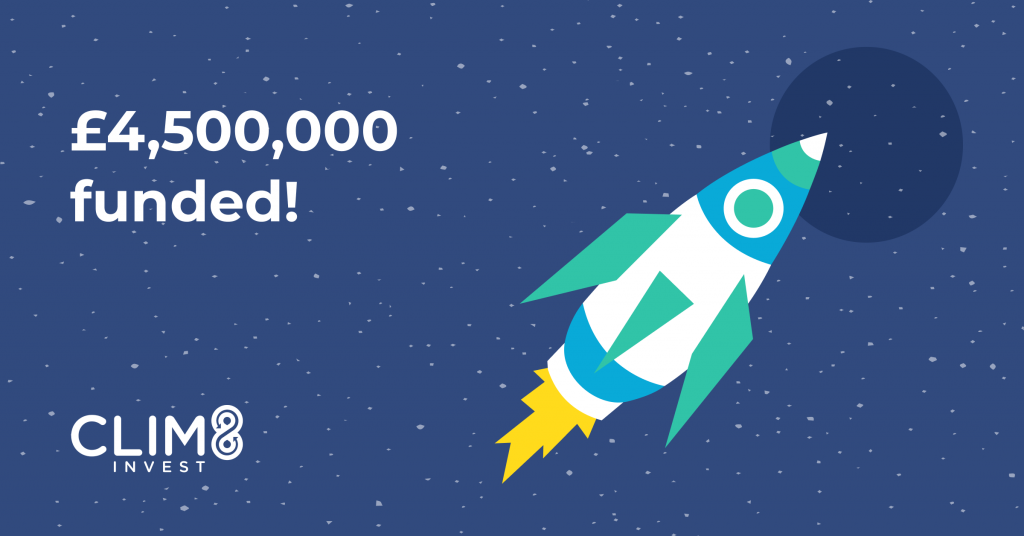 Clim8's second crowdfunding campaign has raised over £2,500,000 from more than 1,900 investors across 55 countries. We have now raised almost £5M in funding to build and launch the 1st digital platform focused on sustainable investing.
7percent Ventures, a £30 million venture capital fund and our first institutional investor backed by the British Business Bank, has followed through their initial investment from the first round, to invest in this second round too. 
As an early stage investor in tech across the UK, Europe and the US, 7percent Ventures select technology which is transformative and solves a problem for a big market.
Their continued commitment demonstrates how much they trust in what we're building together. As we start onboarding the first beta users into our app.
We are proud to have brought together such a community of investors committed to fight climate change. Here is what some of them have been saying about Clim8 during this second crowdfunding campaign.
Thanks to everyone who has invested in Clim8, as we take yet another step forward in investing in a more sustainable future.
Duncan Grierson, Founder and CEO
Capital at risk
---
Vivian Bertseka – Part of Clim8's investment committee and former director at Generation Investment Management, a $25 billion sustainability fund co-founded by Al Gore.
"I've been working in the field of climate change for almost a decade now and I appreciate how Clim8 has found a focus for those who are as passionate about the planet. I think there's very few companies that can have as much impact as this one"
---
Marcus Exall – Board Director at Monese
"Making it easier for people to invest in companies that support sustainable planet will make life better for everybody in the future. I'm challenged all the time by my kids, who are teenagers, saying: 'This is important to us. What are you doing?'". And the fact that I see that belief and passion in the team, and the reasons why they're all here, I find that very inspiring"
---
Andrew Griffiths – Director of Digital & Community at The Planet Mark
"This is the decade for change. We either make a change now or we don't. And solutions like Clim8 are very much needed because money is a big part of the equation"
---
Mike Barry – Former Head of Sustainability at M&S
"Clim8 makes an impact by linking two things. Thousands of individuals that care passionately about a better future and hundreds of good business ideas that are looking for investments so they can go to scale and make the low carbon difference that we need"
---
Adrienne Everett – Enterprise Account at LinkedIn, Ex Morgan Stanley
"What I like the most about Clim8 is that it's the perfect blend of strong investment experience from the leadership team matched with passion for sustainability".
---
Carolina Connor – Ex Business Development Director at Q Partners
"Sustainability can be quite daunting for people, and the fact that you have sectors in the industry where you can choose to invest in clean manner through Clim8 is a key factor"
Download the app now and start to invest