Making money work for you and the climate
Your savings can be a serious force for good.
Here's how we can make it happen.
With investing, your capital is at risk
Your stake in the
planet's future
Investing can do more to fight climate change than anything. If enough of us use it to hack the economic system, we can fast-track the future we want – for ourselves, our loved ones and the world. Done right, it's the ultimate win-win for everyone.
So what makes us different?
Simple. We only focus on sectors that fight climate change. With us, your money helps electrify transport, reinvent industries and generate clean, renewable energy. We work hard to weed out empty promises and Big Finance BS too.
Where value meets
your values
You shouldn't have to choose between what's right for the world or your wallet. We steer our portfolios to make maximum returns as well as impact. So you can do your bit for the climate and meet your financial goals.
Smart, switched on
and data driven
We go deep with our data to discover the star performers on climate, flex our strategy to stay ahead of these changing times and show how much CO2 you're saving and more in our app.
Ready to change the world?
There's no time like the present. Whether you're an experienced investor or just starting out, now's your chance to unleash power you didn't know you had. Join us as we reinvent investing and beat a path to a sustainable future – together.
What our users say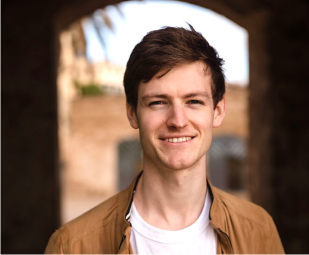 Andy
I love that Clim8 GENUINELY invests in companies that actually have a positive impact on the planet, not the ones that manipulate data to pretend they do – as many ESG funds allow. Clim8 customer and investor.
Julia
I want to protect my children's future and that means supporting climate action. Clim8 makes it simple to invest in areas that address the environmental issues we face.
Emma
As a young, sustainable business owner, I'm interested in using my money effectively. I wasn't sure how to spot greenwashing but now I've found Clim8 I've found my solution.
Hinesh
I wanted to invest my money so it would make a difference to the environment and support a low-carbon economy. I can trust Clim8 as they focus on proper green investments and not the greenwashing you'll see elsewhere.
They are talking about Clim8